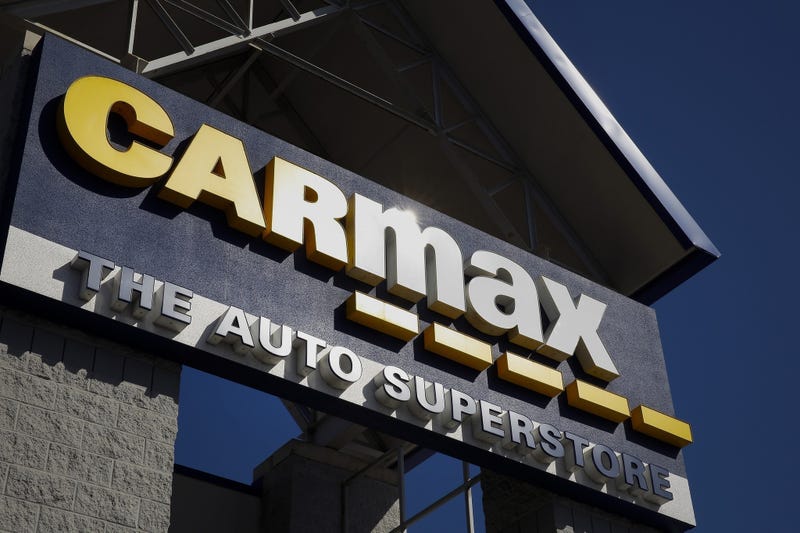 If you've read any of my 2-3 other posts, you'd know that I went out and leased a 2014 VW Jetta SportWagen TDi about a year ago in an attempt to merge the practicality of my beloved 4Runner and my I-like-it-but-I-don't-have-room-for-three-cars Scion FR-S into a single, fun car that according to my salesman- achieves up to 50mpg highway once it breaks in. My second favorite part of his pitch was that the resale value was so good on TDi cars that I could resell it at the end of my lease and pocket a $2k difference over the buyout price.
Then Dieselgate happened.
Now before I get any further, I want to acknowledge that there's no great reason for me to unload my car other than my Auto-ADD. It's a lease, so I'm not financially affected by depreciation, and only liable for the 36 payments in my contract. It's totally safe, gets 35-40mpg, and in California diesel is around $0.50 cheaper than regular gasoline. The idea that I will have to daily drive a car that is any slower will have me clawing my eyes out in traffic and unable to defend myself from swerving Nissan drivers on the 405. The threat of driving something less fun and less efficient than I signed up for, leaves me wanting to drive literally almost anything else. This car is already a compromise.
Before heading to CarMax, I went to my local Santa Monica Subaru dealership to test drive the 2016 Subaru WRX STi. It was fantastic. Rumbly exhaust, short throws, power. I offered to walk out with a new STi if they could just help me exit my lease. Kind of a long shot, but trying to use the last day of the month as sales leverage and fingers crossed, the used car manager wanted nothing to do with the TDi. I was at $2500 under the MSRP price on a WRX STi, but when it came to the trade/lease payoff, there was no budging. "Why don't you try CarMax and let me know if you have any luck?" Ok, thanks. I'll do that.
My second stop was VW of Santa Monica where I had leased my ScandalWagen from. A dealer that once took two days to change a flat tire. A dealer that promised resale value and 50mpg after the break-in period. I immediately made it clear I would drive out of there in a 6-speed 2016 Golf R (albeit in the worst color, Tornado Red) if they could just work with me on the TDi. I was with the same salesman that originally leased me the car, who is a very friendly guy, and we chatted about how hard they are being hit over the scandal. Things were looking good. Within 10 minutes, he is putting cash on the hood of this limited production car that has only been out for 1-2 months and started the day with a $5k "market adjustment" on top of the MSRP. Things were looking even better for a moment until he informed me that they actually couldn't do anything for my lease but if I just sign on this line I can be responsible for not one but TWO Volkswagens. No help for a repeat customer. No help for someone willing to give VW one more chance. "Why don't you take it to CarMax and see what they can do?" Ok, thanks. I'll do that... and head straight to the Subaru dealer.
So on to CarMax... I am by no means a newbie to the way things work at CarMax. Over the last three years, I have sold 3 cars to CarMax... two of which were leases. These three instances all received fair offers, especially considering the convenience of early lease terminations. The woman helping me assured me that I would be under water in my lease, and I fully agreed. I spent 20 minutes walking around the lot, contemplating a Doug Demuro MaxCare Special Range Rover, a 2011 Jaguar XF at a surprising $23k, a Cayman, and various BMWs. Oh, and there was one 2013 Jetta SportWagen TDi with 40k miles for $22k. After killing time doing a lap around the lot, my offer was ready. My 2014 VolksWagen Jetta SportWagen TDi that had stickered at $32,000 $30,550 (update: found the sticker) just 11 months ago and has just 14,000 miles on the clock is worth...
$15,000.
Wow. That is 53% 49% depreciation in less than 12 months. I say 49% depreciation because other than CarMax... who the fluck else would buy this car? I know cars aren't investment grade but daaaayum. With the payoff of the car at $25k, it's the same amount of money to finish out the lease as it is to buy my way out today... except that I'd still have a usable vehicle for the next two years. Damn. Just damn.
What have I learned today?
-Car shop on the last day of the month. Deals take zero negotiation skills.
-Don't buy a Volkswagen.
-I tried to trade my TDi for an STi and was treated like I have STDs.
-Nothing in the next 24 months will change my mind and keep me in a VW after this lease.
Matt is an car enthusiast in Los Angeles who runs ShiftCarBlog in his spare time. He currently has a 2014 VW TDI ScandalWagen misses the smell of gasoline fumes more everyday. Contact him on Twitter, Instagram, or matt@shiftcarblog.com to talk cars or say hi!